Below the graph there is a breakdown of the 20 search queries with the highest count during the chosen time-period. For each search query you can see the position and how that has changed since the previous time-period, the total search count for that query and the percentages of clicks, add-to-cart and purchases.
By clicking Next you can see the following 20 queries.
​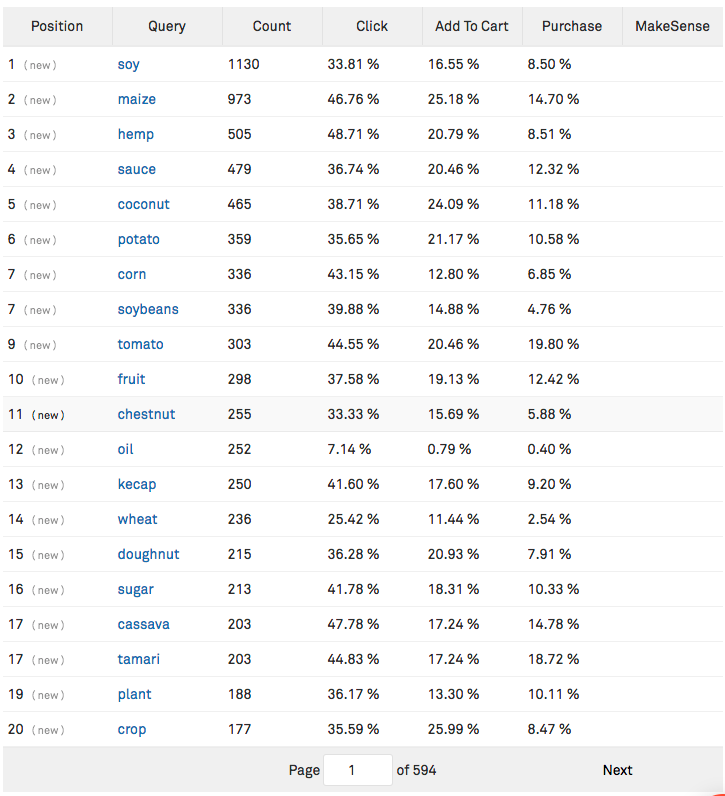 By clicking one of the queries you can identify precisely how that query has performed. Meaning how the number of searches for that query has varied over time and how the conversion rate for that exact query has been under the time period.
As shown below you can also see a breakdown of which products the visitors have interacted with after the search. In the chestnut example, you can see the 6 products which the engine has selected as most relevant. For each product you can see the product title and id as well as how the product is performing in terms of click, add-to-cart and purchases.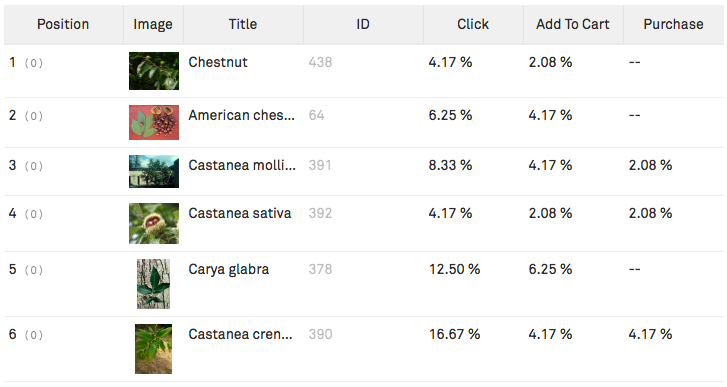 You can click on the columns to sort the events or products in ascending or descending order. There is also the option to filter the product using our filtering options.